We are passionate about the most important buildings in the world: our homes.
There are few things that have a more powerful effect on us than re-thinking the spaces where we spend the majority of our time. When a house or home extension is designed to our specific needs the experience is pure delight, day in, day out.
"It's changed the way we live."

"The reason we love this space so much is because it's changed the way we live. We're far more sociable as a family now."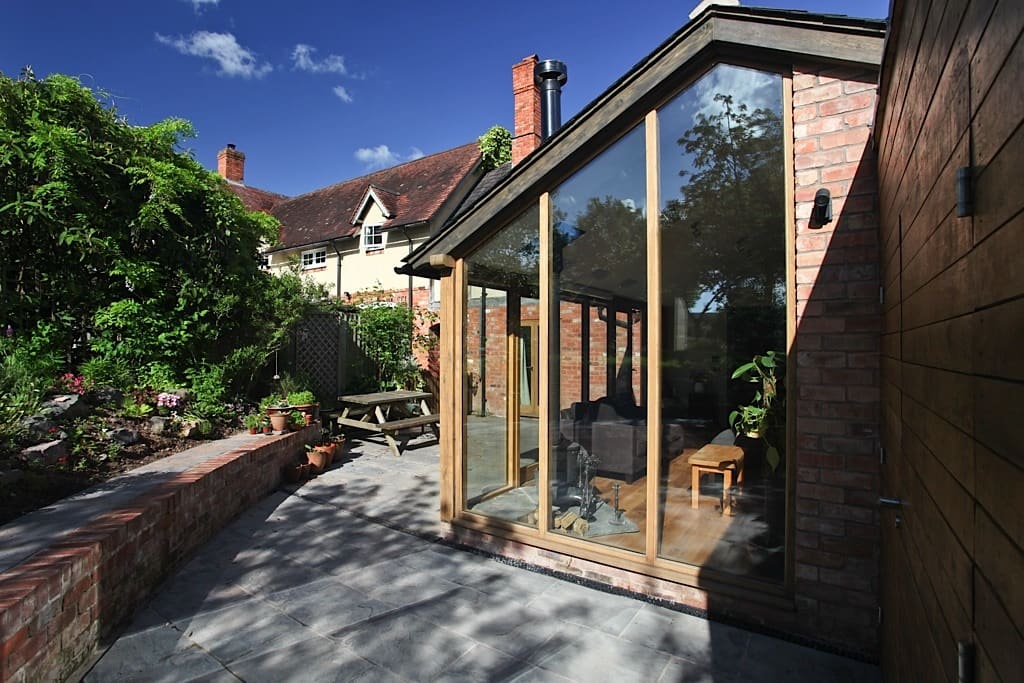 How We Helped Jenny and John
We work closely with our clients to develop designs that are centred around their needs and dreams. Jenny and John loved where they lived and did not want to move, but their home was not meeting the needs of their family life. They wanted to create a home where they could comfortably spend time together, invite friends over more frequently and easily and work from home more productively.
Working together, we developed a solution that was unique to their home and their needs. It involved removing an ageing conservatory and part of the back wall of the house. This enabled them to build a stone and timber extension with two glass walls that lets light into the back of the house and creates a large open plan living space. The extension allowed them to make the kitchen a lot larger. We moved the dining table out of the kitchen into the new extension, which draws people to it. The new space includes a home cinema to allow the family to watch films together.
"It's great having the space to entertain more and have big family meals."
Managing Costs, Ensuring Quality
Because Jenny and John are busy professionals, they needed someone to steer the project through the planning process, budget the project, source contractors, project manage the build phase and undertake snagging at the end of the process.
To do this we obtained competitive prices for the building works from a contractor who worked around them. We also co-ordinated delivery on site, liaising directly with neighbours to ensure that all were happy with the completed project. We ensured that the building works are in accordance with the Building Regulation Act, which includes high standards for insulation to ensure that the extension will be energy efficient.
"We found the whole working relationship between us, Communion and the builders very productive and stress-free."
Before carrying out the project, Jenny and John had considered moving house. However, they soon recognised that there was little on the market that suited them and they wanted to stay in their current community so they invested in their existing home instead. This has not only provided the space they now enjoy every day, but the value can also be realised at sale.