In March 2012, the Government introduced a new National Planning Policy Framework (NPPF). It overhauled policy in relation to planning and reduced 1,200 pages of regulations down to 52. The Framework had two key aims: to place an emphasis on sustainable development and to make the system less complex and therefore more accessible.
Since then, the Government has introduced a few amendments to the NPPF. The purpose of these amendments was to strengthen permitted development rights for home and offices, giving property owners more scope to develop on their own land. It is important to note that permission is still needed, but the changes mean the presumption should be in favour of permission being granted.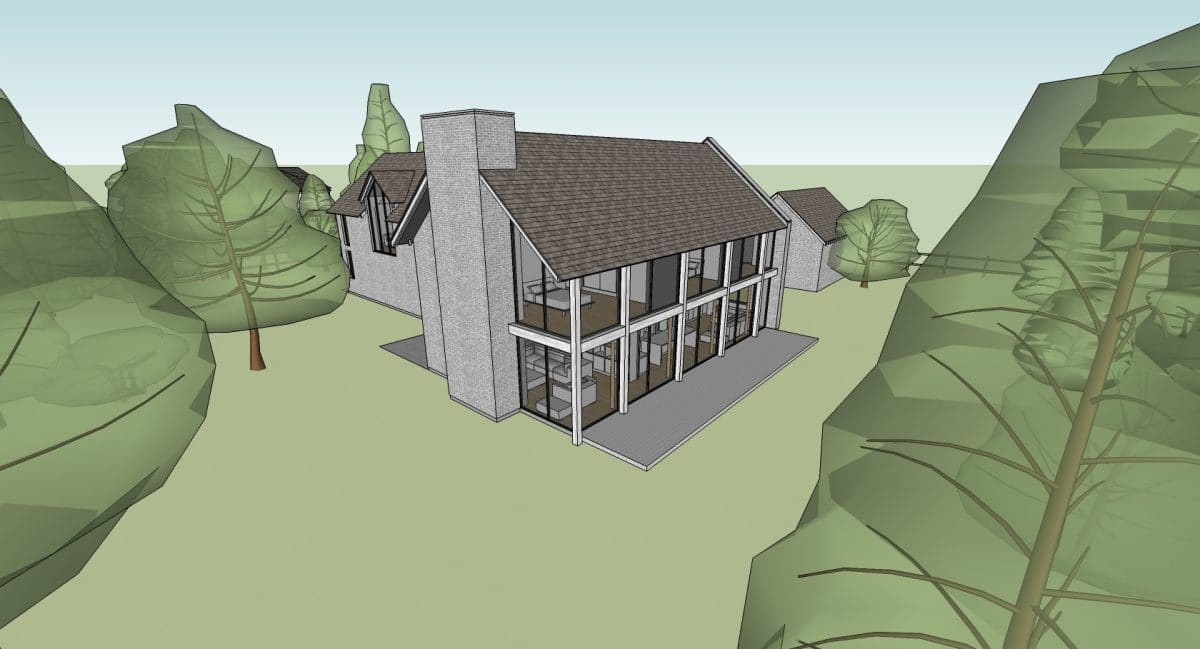 2012 planning law changes starting to be felt now
The effects of this huge change are just starting to be felt 'on the ground', as local authorities get to grips with the Framework and start to implement and interpret it in a way that's sympathetic to the specifics of their area. This interpretation at a local level means projects that would get a "yes" in one area might be turned down in another.
But broadly speaking, the new Framework means if your plans have been turned down in the past, it's worth revisiting them because things might have changed. This is especially true in relation to new houses near existing settlements, barn conversions, other conversions and extensions.
Getting advice on planning permission
We always recommend seeking advice on planning permission and this is especially true at the moment.
We also recommend reading our Five top tips from a planning consultant, which remain as relevant now as it did when it was first written.
The advice of an independent planning consultant who can give expert insight on specific areas of planning law is also highly recommended. Specialists like these have an invaluable strategic overview of the Framework, they understand the reasoning behind it and can provide insightful guidance. Our clients have found such advice vital in allowing them to undertake projects that may not otherwise have gained consent. We often work with David Keyte, who is based in Cheltenham in Gloucestershire and advises on cases nationwide.
"When I first met Alex Coppock, founder of Communion Architects, he gave us reason to believe there was an outside chance of gaining planning permission. He recruited a team of experts, including notably David Keyte, a top Planning Consultant, and they first set about assessing the likelihood of gaining approval, and then the steps involved in gaining it. They worked diligently, preparing appropriate architectural and ground plans, plus interfacing with relevant officials, all whilst ensuring that we were kept in the loop.

In early 2014 we gained full planning approval for a 5 bedroom home designed by an award-winning architect. Fantastic! My wife and I know this was only achieved with the benefit of much experience, attention to detail and dedication to marshalling the input of the team of experts to create a compelling application to a tight deadline before the legislation was changed and the opportunity was lost."
We work on projects in Herefordshire and so we have a good understanding of how the Framework is being implemented here. If you live in Herefordshire or the surrounding counties and are considering any building work that requires planning permission, we are always happy to have an initial conversation with you to advise on how to approach it and the likelihood of success. For more information on our step by step approach, you might like to read Planning permission: understanding and obtaining permission.