Between Monday 18 March and Sunday 21 April, St Peter's in Peterchurch was one of the venues for an exhibition called Risen! The Art of the Crucifixion and Eastertide.
St Peter's Church in Peterchurch displayed Mark Cazalet's thirteen London Stations of the Cross. The works are of international quality and were incredibly moving.
Simon Lockett, Vicar at St Peter's, said the works "contextualised the Passion of Christ in the modern world. The 21st century urban settings rooted the stories in the here and now and brought them much closer, reminding us that God's incarnation is still present today."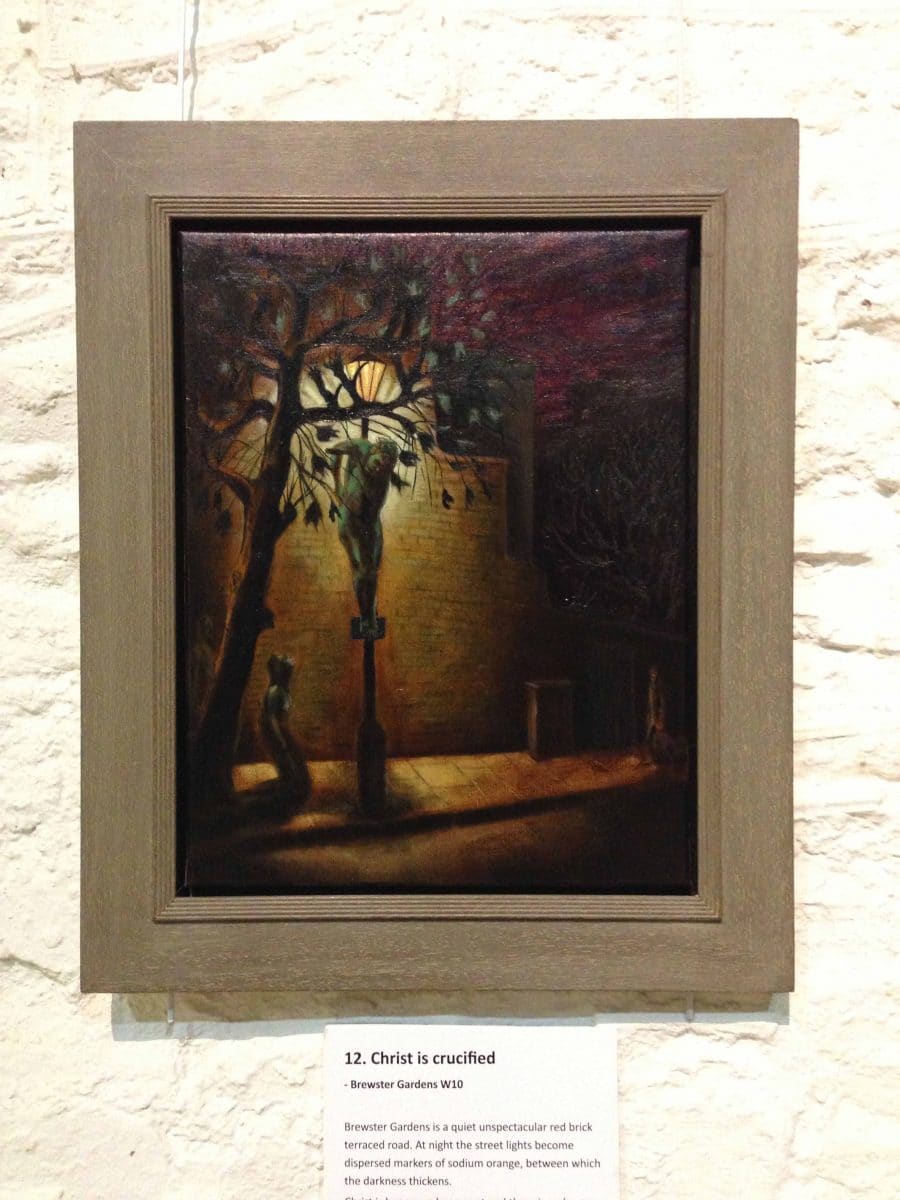 Sinclair Johnston, director of the civil and structural engineering practice that worked on St Peter's with Communion, said he and his wife "were privileged to see the 'Stations'. We thought they were remarkable, deeply moving and thought provoking."
Dr John Dinnen, photographer, said, "I found that the change of time and place to contemporary London made me question how I would react to victims of violence in our city streets today. Would I be a 'good samaritan' and help the victim? Hopefully I would. Would I wait till the perpetrators had left the scene? Probably, yes."
Seeing the works on display in St Peter's was also moving because bringing cultural services to this remote part of Herefordshire was one of the remits of the re-ordering. The flexibility that the space offers meant that it could be reconfigured to effectively create an art gallery within the church. For Simon, "It was exciting to see the church http://www.besttramadolonlinestore.com being used in this way. The works really resonated with the building because they mixed ancient and modern in the same way as the church does."
Apart from being part of the Risen! exhibition, St Peter's also wanted to allow people to use the works as a meditation. Simon wrote some notes for people wishing to use the works in this way. He also held an hour long meditation around the works with words and music.
This is the second time that nationally important art works have come to Peterchurch. The first was the stunning piece of stained glass which was loaned from the Victoria and Albert Museum as a trophy for the Art and Christianity Enquiry Trust and Royal Institute of British Architects award for outstanding religious architecture which the project received.
We are delighted that the church is being used in this way and meeting the cultural remit so spectacularly.
Find out more